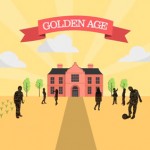 The School Food Plan [1], a plan of action designed to improve the quality and take-up of meals in schools across England. has been published by the Government today.
Written by Leon restaurant founders Henry Dimbleby and John Vincent, actions include:
£16 million from the Department of Education over the next 2 years, to support schools that are struggling with their lunch service, and to help schools in the poorest areas establish breakfast clubs.
A practical checklist for headteachers, listing the most important things they can do to improve food culture and take-up of school meals – for example through pricing incentives, cashless payment systems, stay-on-site rules, and introducing rewards for healthier packed lunches.
The testing and introduction of a set of revised food based standards, which will be easier to implement and enforce, with the intention of applying them to ALL schools (including academies and free schools) by September 2014.
Including food and nutrition in headteacher training.
PhunkyFoods welcomes all of these actions.  We're already supporting schools to achieve many of them, for example through food and nutrition education for both children and teachers, and via hands-on community development work in areas of the country where we have nutrition support workers.
Regrettably the media have largely shone the spotlight on just one aspect of the Plan, guaranteed to make many parents' blood boil: the suggestion that packed lunches should be banned.  While we would not support an outright ban on packed lunches – we believe in healthier choices – there is great scope for schools to work with parents constructively, to drive up the nutritional quality of lunch boxes, and/or to encourage greater uptake of school meals.  Affordability of school meals will continue to be a barrier for many families; the Plan's authors have recommended that free school meals should be extended to all primary school children – regrettably the government has not yet agreed to this, although schools and local authorities are urged to consider funding universal free school meals themselves.
From next autumn, cooking lessons will be made a part of the national curriculum for children up to the age of 14 – a significant step forward.  The School Food Plan suggests schools should also offer after school cooking lessons for parents with their children, an action we would wholeheartedly support – regardless of what children eat at school, much of their diet is influenced by their home environment, especially during their primary years.  Let's engage families in nutrition education and cooking within a 'safe', fun and supportive environment, rather than finger-wagging and imposing bans.
So, a good plan has been published – you can access it here – but the proof of the (healthy) pudding is in the eating.  Watch this space!  And for more information about how PhunkyFoods can support your school, contact us – email [email protected] today!
References:
1. Department for Education (2013) School Food Plan. [Internet] Available at: http://www.schoolfoodplan.com/ [Accessed 15 July 2013]