Frijolemole is a spicy chickpea dip with an interesting crunchy texture eaten in Mexico. Try it with bread sticks, vegetable sticks, or toasted pitta.
Skills Check
Knife Skills (Bridge & Claw); Using measuring spoons; Using the hob (under adult supervision only); Fine chopping of herbs; Mashing; Seasoning to taste.
Allergens
Peanuts | Mustard | Milk
(Please note the allergens listed are indicative only. Allergens vary depending on brand; check the labels on the products you use.)
Equipment
Knife, chopping board, frying pan, measuring spoons, food processor, bowl.
Ingredients (serves 12 children):
Tin of chickpeas, drained
1 tbsp groundnut oil
1 medium onion, chopped
2 garlic cloves, chopped
3 spring onions, trimmed and finely chopped
1 fresh chilli, de-seeded and finely chopped
2 tbsp fresh lime juice
1 large tomato, skinned and chopped
1/2 tsp Tabasco sauce
1 tbsp chopped fresh coriander
2 level tbsp plain fromage frais
Pepper, to taste
Method
Heat the oil in a small frying pan and gently sauté the onion for 5 minutes, then add the garlic and cook for another 5 minutes.
Place the chickpeas in a food processor along with the sautéed onion and garlic and any oil left in the pan.
Add the lime juice and blend until you have a smoothish puree - if necessary add a couple of tablespoons of water.
Empty the content of the processor into a bowl and add the tomato, chilli, spring onions, Tabasco sauce, coriander and fromage frais.
Taste to check the seasoning and add Tabasco or pepper if it needs a little more of a kick!
Cover the bowl and chill until needed.
Garnish with some flat-leaf parsley.
So thinking about frijolemole ...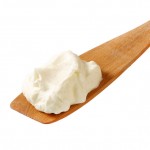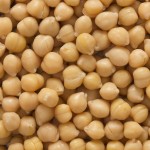 Chick peas are legumes and like other legumes (beans, peas and lentils) they are packed with protein and fibre. They are also low in calories and fat and contain a number of minerals which are thought to be hugely beneficial to our health.
Fromage Frais is a type of smooth fresh soft cheese with the consistency of thick yoghurt. It is an excellent source of protein and calcium.
Nutritional Information
| | | | |
| --- | --- | --- | --- |
| - | Energy | 233KJ/56kcal | 3% |
| Med | Fat | 1.9g | 3% |
| Low | Saturates | 0.2g | 1% |
| Low | Sugars | 1.1g | 1% |
| Low | Salt | 0.2g | 3% |
per 60g serving
% of an adult's reference intake
Typical values per 100g: Energy 389KJ / 93kcal
Notes
A traffic light system is used on nutrition labels to make it easier to see which foods and drinks are lower in calories, fat, sugar and salt. Try and choose more 'greens' and 'ambers' and fewer 'reds', and stick to smaller portions of 'reds'.
Just because a recipe or a food has a red traffic light doesn't mean you shouldn't eat it. Understanding why a food or recipe might have a red light can be helpful. For example oily fish is high in total fat and so any recipe containing oily fish is likely to be 'red' for fat. But it is recommended that we eat oily fish at least once a week because the type of fat it contains is beneficial for our health.
% Reference Intakes are also shown. Reference Intakes are guidelines about the approximate amount of particular nutrients and energy required for a healthy diet (based on an average-sized woman doing an average amount of physical activity). Most children will require less than these Reference Intakes. The contribution of one serving of a food
or drink to the Reference Intake for each nutrient is expressed as a percentage.