It's our birthday! Where did 15 years go?!
I am so immensely proud of this fabulous team of people, who are so driven and determined in their work, and who all help in their own way to empower and inspire children to make healthier choices every day. I'd like to take this opportunity to thank them all for their hard work and enthusiasm.
Our schools can be tough and exacting customers; their standards are rightly high and their time is precious, but it is because of their dedication and commitment to pupil well being that we can achieve the kind of outcomes that we do. Our delivery and impact data for the 2018/19 academic year is outstanding and we'd like to give a big shout out to our schools, teachers, teaching assistants, PhunkyAmbassadors, parents and wider school communities for making such an incredible impact; you are indeed inspirational.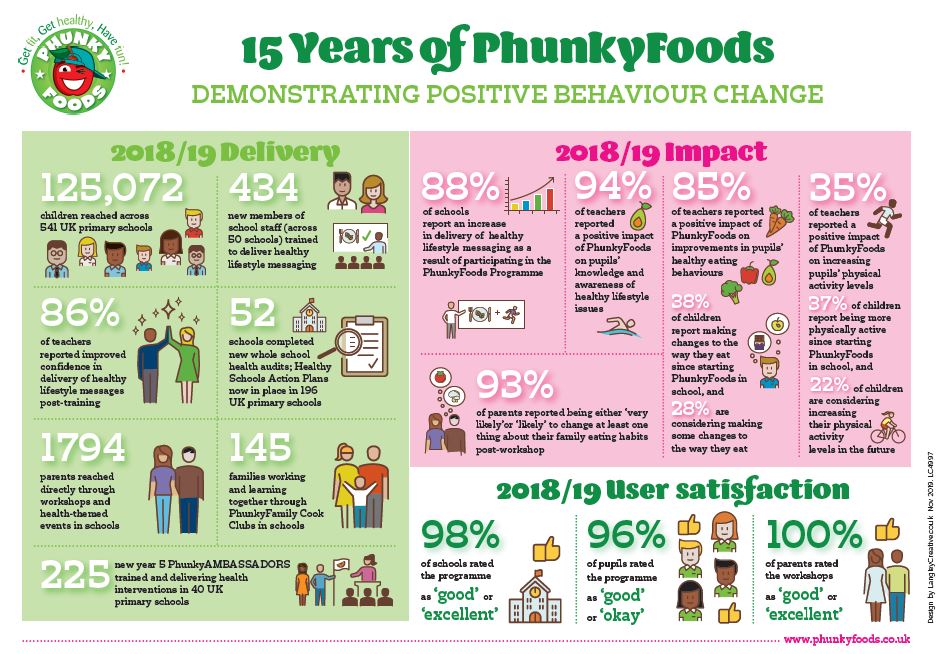 If you want to know more about our work, we've also put together a short video to celebrate 15 years of PhunkyFoods – you can see it on our Home page. We hope you enjoy it!